#1 Best
Customer Service in the Reno Sparks area guaranteed.
Carneys Movers - Making Moves Since 2005
The expert movers at Carney's Full Service Movers know moving can be an exciting, yet stressful experience. However, with Carneys Full Service Movers by your side, there is nothing to worry about. We will give you an accurate estimate so there are no surprises on moving day. If you have any questions before, during or after the move, give us a call.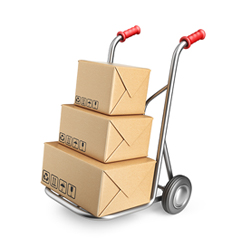 We are fully licensed and insured. Authorized by the Transportation Authority Services of Nevada (CPCN# 3258)
Here's what our customers have to say about us...
"Carney's was fantastic! We moved over 100 miles away-no problem. We moved in a storm- no problem! My neighbors, who were observing, said "Wow! These are are REAL professional movers!" Read some of the other very positive reviews from regular people like us because our experience was exactly the same. Professional, pleasant, helpful, contract in writing, all moving services offered-highly recommended."
— Kathi B. - Blairsden, CA
"First, the only moving company on yelp that actually returned my call, thank goodness!! Professional, prompt and honest, they were true to their word during every aspect of our move. Confirmed the day before, showed up exactly on time, Adam, David and Brendan were all careful and respectful of our possessions. These guys are the real deal, highly recommend!"
— Jesse C. - Washoe, NV